Our favorite vertically challenged perverted demon lord and his team of the 7 most overpowered misfits return again!
Coming this Summer to Japanese cinema is an all new story penned by Seven Deadly Sins manga author Nakaba Suzuki, Kodansha announced the news on Wednesday, The new film will reportedly be set after the events of the Seven Deadly Sins: Dragon's Judgement anime. The Name of the Film is Seven Deadly Sins: Cursed By Light. See Poster below:
The new anime : The Seven Deadly Sins: Dragon's Judgement (Nanatsu no Taizai: Fundo no Shinpan) premiered in Japan at the start of the 2021 Winter Season on January 6th ,Netflix is slated to stream the series in Summer 2021. The series was originally slated to premiere in October however, due to corona virus concerns (Good ole 2020 I guess)  the series was delayed to the January release date.
The Seven Deadly Sins manga was serialized in 2012 and ended in March 2021, In Kodansha.
Need More Sins news?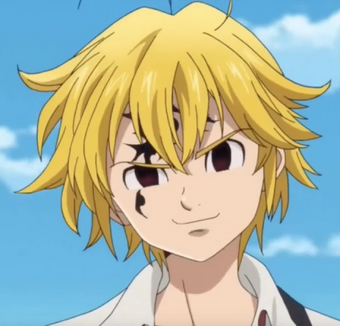 Author Nakaba Suzuki is slated to release a direct sequel to all the happenings in the Seven Deadly Sins manga, named Mokushiroku no Yon-kishi (The Four Knights of the Apocalypse). It will be launched in Weekly Shōnen Magazine on January 27. We'll be going back to the Land of Brittania once more at a location called "God's Finger."