And today in "Waifu" Warfare news; We have more cute girls with guns. All is right with the world.
 And today in "Waifu" Warfare news, OUR WAIFUS ARE GOING TO WAR!
Sunborn Network creators of the infamous combat waifu android mobile game "Girls (Dolls) Frontline", announced on Friday that they and Warner Bros Japan have started working together to create a anime based upon the game's happenings. The series is set to be released this year.
In celebration of the occasion, one of the game's original artists Duoyuanjun drew new illustrations of the various AR (Antirain) Team members In list order: M4A1, M16A1, ST AR-15, and M4 SOPMOD II.
The game is set in the year 2060 showing a dystopian alternate future timeline caused by the fallout of a military accident, which resulted in widespread pestilence, not to mention a nuclear war just wrapped up, we are left with an (obviously) extremely depopulated planet who's surface is nowhere near hospitable to the average man. Thus the rise of androids due to the massive lack of manpower a new labor force was needed one that was easily reproduced and disposable from this need Private military companies birthed the T-Dolls (Tactical Dolls) They are now primarily used in almost every form of warfare. In the mobile game the player plays the roll of commander giving order to his platoon of T-Dolls, to fight against a new AI threat.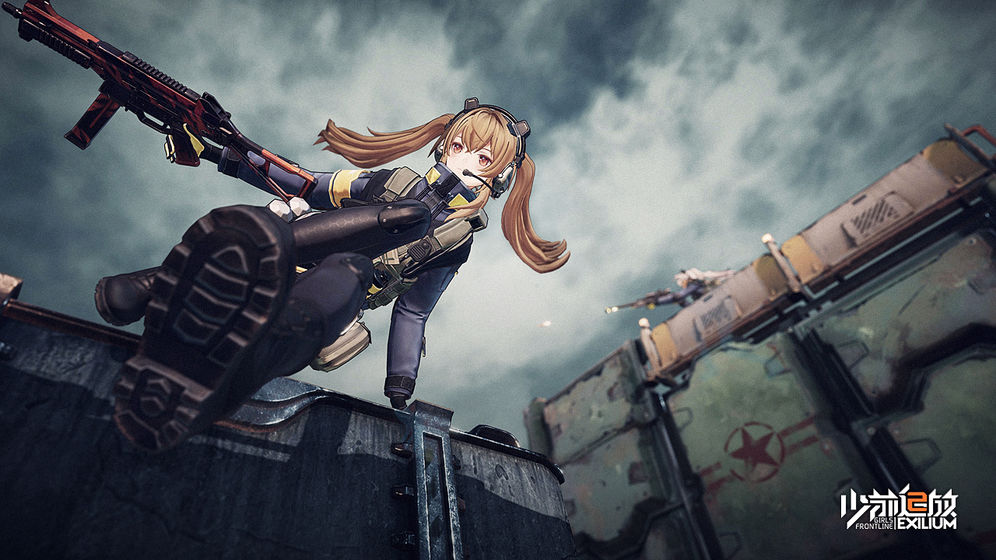 In May 2016 Girls Frontline was launched by Sunborn Network. The English and Japanese versions of the game werent launched until May and August respectively, under the title Dolls Frontline
Source: Girls' Frontline anime's website