In Mangaka update news we have news that due to the author's health, Jun Ogino's Semelparous manga will now be serialized irregularly in this year's June issue of Ichijinsha's Comic Yuri Hime magazine, which was normally released on Mondays. Ogino is currently undergoing medical therapy for his ailment right now. Since the March edition of the magazine, the manga has been on hiatus. In its future edition, the magazine will reveal more details on when the manga's next chapter will be released.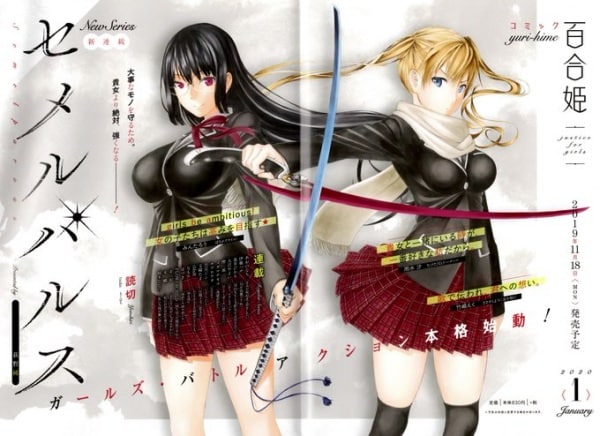 The manga was licensed by Seven Seas, and the following is a synopsis of the plot:

Yorino and Haruka have been preparing to become Bastioners–soldiers who fight in a walled enclave to protect mankind from kaiju seeking to break through since they were young girls. When Haruka is slain during a training exercise, Yorino is forced to fight even harder.